American Society of Safety Engineers

Mississippi Chapter

Updated: March 13, 2014
This website is maintained by Alan L. Bowen

Copyright 2014   ASSE Mississippi Chapter

All rights reserved.


MARCH MEETING

March 14, 2013    12:00 - 1:00 P.M.

Western Sizzlin - 712 Highway 80 East - Flowood, MS - Corner of Hwy 80 & Hwy 49 (Flowood Dr)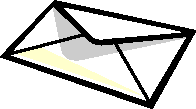 FUTURE MEETINGS:

March 14, 2014 - MS Air Quality Update

Maya Rao, Air Quality Director

Mississippi Department of Environmental Quality

American Society of Safety Engineers

Mississippi Chapter

Post Office Box 12993

Jackson, MS 39236-2993

assemschapter@yahoo.com

www.assems.homestead.com

www.assemschapter.com

Summary: The Air Quality of Mississippi and what we can do to continue meeting EPA's ambient air quality standards.  Maya Rao has worked at MDEQ for the last 23 years and is currently working as Chief of the Air Division.  Maya has a BS in Mechanical Engineering from Ravi Shankar University in India and an MBA from the University of Kentucky.  She has a Mississippi Professional Engineer (PE) license and is a Board Certified Environmental Engineer.