American Society of Safety Engineers

Mississippi Chapter

Updated: December 10, 2013
This website is maintained by Alan L. Bowen

Copyright 2013   ASSE Mississippi Chapter

All rights reserved.


DECEMBER MEETING

December 13, 2013    12:00 - 1:00 P.M.

Western Sizzlin - 712 Highway 80 East - Flowood, MS - Corner of Hwy 80 & Hwy 49 (Flowood Dr)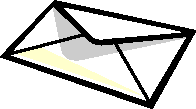 FUTURE MEETINGS:

December 13, 2013 - Christmas Party

January 10, 2014 - OSHA Update

Membership Presentation

Certificates of Appreciation

American Society of Safety Engineers

Mississippi Chapter

Post Office Box 12993

Jackson, MS 39236-2993

assemschapter@yahoo.com

www.assems.homestead.com

www.assemschapter.com

Summary: Certificates of Appreciation will be give to recognize Chapter Members that have been active members for more than 20 years.  Come join us to show our appreciation for their support and commitment to ASSE and our Mississippi Chapter.  Also during our Christmas Party you will have a chance to win a prize (Christmas gift) from our drawing.  Everyone attending has a chance to win.  Bring your spouse.