American Society of Safety Engineers

Mississippi Chapter

Updated: June 25, 2014
This website is maintained by Alan L. Bowen

Copyright 2014   ASSE Mississippi Chapter

All rights reserved.


NEXT  MEETING

June 13, 2013    12:00 - 1:00 P.M.

Corner Bakery- 108 Market St- Flowood, MS - On Market St facing Dick's Sporting Goods

June Speaker will be: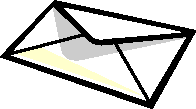 COMING SOON:

We are currently working to update the Chapter Web site!!! Check back soon to see the new site.  If you have any ideas or suggestions, please use the contact button below to let us know what you would like to see on the new site.  Thank You for supporting your MS ASSE chapter.  

Jack Daugherty

Senior Project Engineer at Hazclean Environmental Consultants, Inc.

American Society of Safety Engineers

Mississippi Chapter

Post Office Box 12993

Jackson, MS 39236-2993

assemschapter@yahoo.com

www.assems.homestead.com

www.assemschapter.com

​July 11th meeting will be a Field Trip to the Jackson Fire Museum (355 Woodrow Wilson Ave Jackson, MS)

August 8th meeting will be on Boating Safety- Tentative- Corner Bakery Flowood, MS